COLLECTION
AAllard : simply unique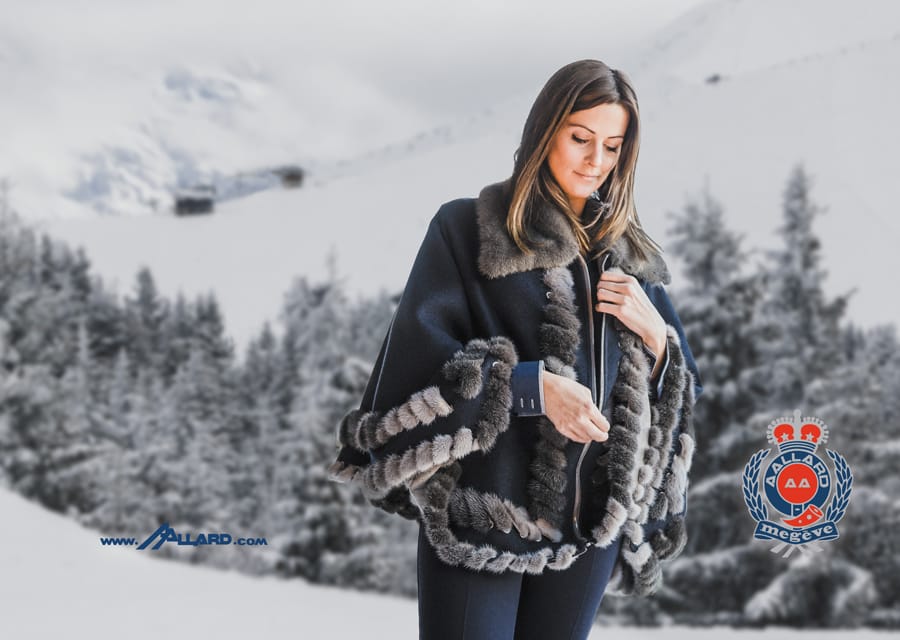 Tradition and modernity characterize the Maison AAllard which, since 1926, has been imposing its brand in a hushed universe where elegance competes with authenticity. AAllard, it is above all a spirit. A style, known and recognized throughout the world and which – paradoxically – is only available in Megève. Excellence has no borders, and neither do the great fashion houses. At AAllard, we work according to an unwavering philosophy. Created by Armand, imposed by Jean-Paul, it is perpetuated today by Antoine. We do not sacrifice quality for profitability. This is the secret of success, of this success.
From the nobility of a material to the rarity of a fabric and the perfection of a cashmere, each model is carefully studied and imagined in its smallest details before being put into production. From the imagination of a cut the style is created, from the precision of a design depends the comfort. This skillful combination between style and comfort, this permanent research for excellence (some even speak of a family obsession!) explain the success and the notoriety of AAllard.
Since the creation of the fuseau in 1930, each collection is a wonder. Deeply established in time, they follow one another, are coordinated, are assembled, but never look alike. Here, we respect the spirit but change the letter. We cultivate the art of finishing and we imagine a multitude of small details that, in fact, are not. That's the difference. In the era of standardization and excessive globalization, all AAllard products are manufactured in small production units, mainly in France and Italy, and exclusively in Europe. This is a brave choice, but it is the only guarantee of a careful production, made in small series, which allows the clothes to be retouched and adapted to the morphology of each customer. Armand Allard was a creator of genius (he invented the fuseau for Emile Allais in 1930), his tailor spirit is still relevant today.
AAllard it is one brand and two stores. The first one, located in Place de l'Eglise, distills in a refined universe its collections for men and women. Ski or golf, city or mountain, in the most noble materials, coats, jackets, pants, sweaters and shirts are waiting to be tried on and never left. A few steps away, the "Accessories" store awaits you with arms full of gifts to offer or to treat yourself. Hats, shoes, gloves, luggage, small leather goods and other scarves… so many objects whose quality of manufacture is also irreproachable here. Making the accessory indispensable is another AA achievement.
Here is why you can't be in Megève without visiting AAllard. The first time you come as a visitor, sometimes as a curious person, the second time as a convinced fan and all the following times… as a friend of the brand.