SPORT
AAllard partner of snow polo in Megève
Winter 2013: From January 24th to 27th was held the snow polo match, the BMW Polo Masters Megève.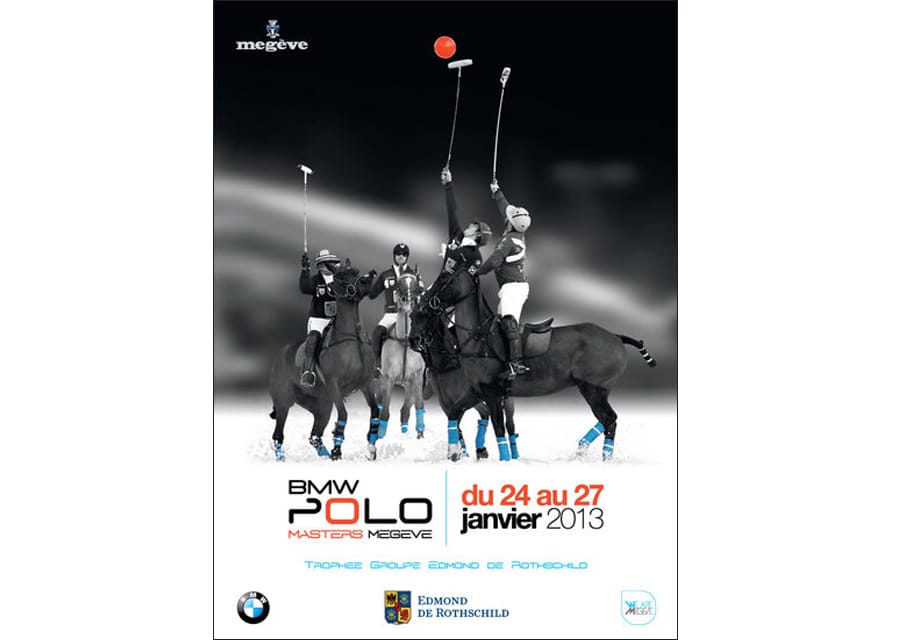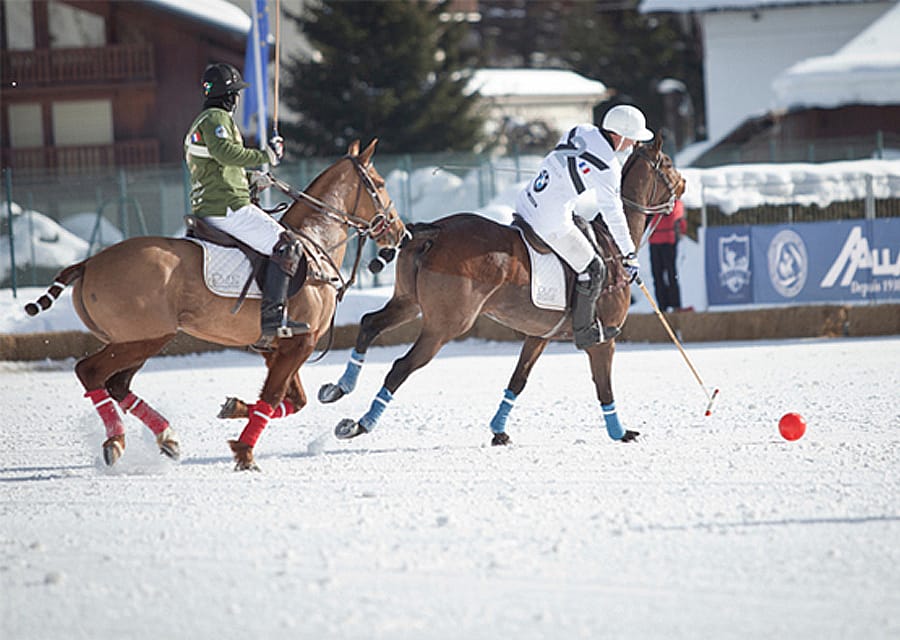 Winter 2012: From January 20th to 22nd took place the polo match on snow, the 17th Polo Masters de Megève.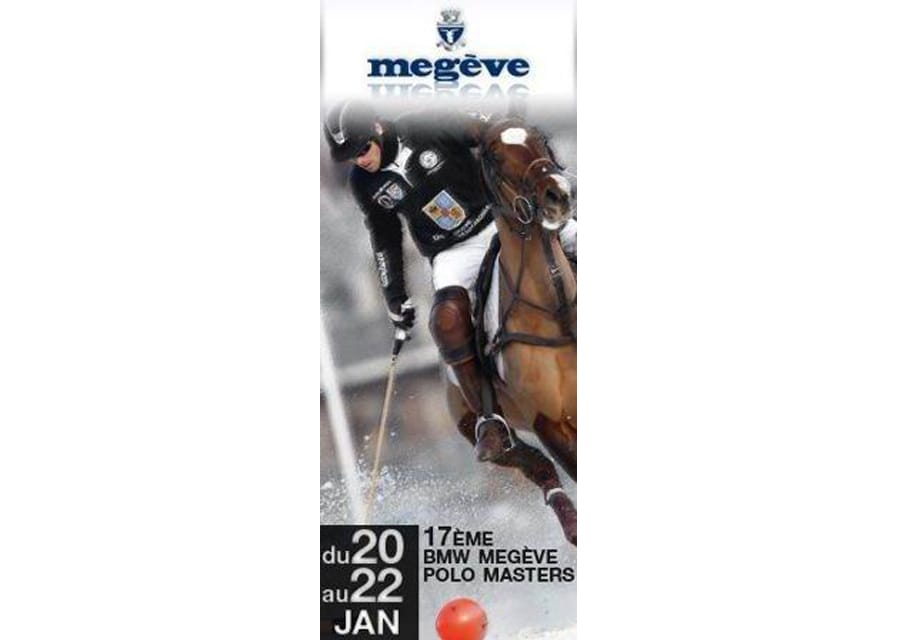 Faithful partner since its creation 17 years ago, AALLARD is pleased to inform you about this magnificent event in Megève this weekend (January 20th to 22nd 2012). At 5pm, the teams will be presented on the square in front of the AALLARD store. Until Sunday, come and admire on the esplanade of the Palais des Sports of Megève, the polo games on snow.
The four expected teams will compete over three days to win the Edmond de Rothschild Trophy, designed this year again by the Megevan sculptor Pierre Margara. The Megevan stage respects the tradition of the sport with teams competing in four against four. Megève, whose heart beats all year round to the rhythm of hooves, remains a historic stage of the BMW Polo Masters.
Hiver 2010 : POLO MASTER MEGEVE January 2010.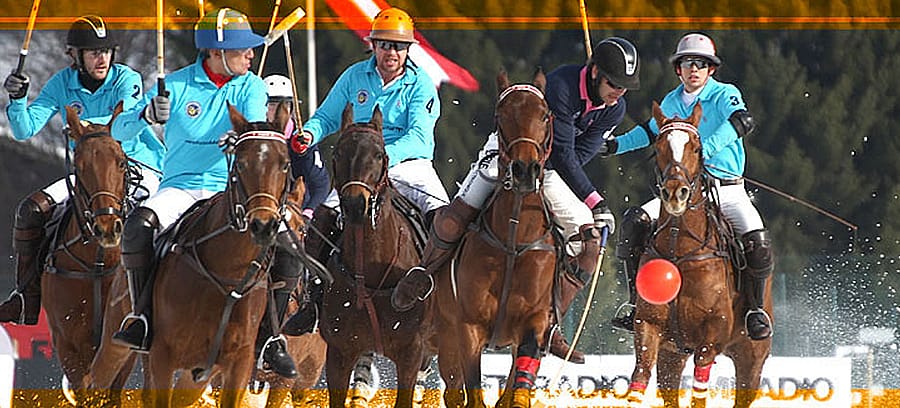 AALLARD is partner of the 16th edition of the Polo Masters in Megève, an international event which is part of the calendar of the world's elite polo players. Three days of games and parties to see the best Argentine and European players.