ART
Exhibition of Sophie Hardy
From July 18th to August 3rd in the AAllard de Megeve windows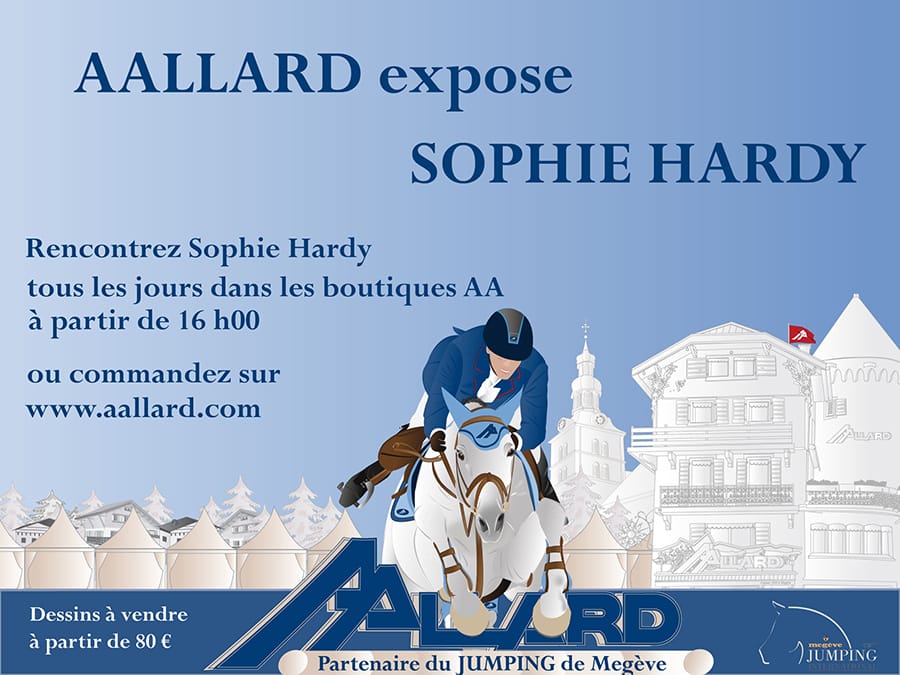 The Maison AAllard has a family tradition of inviting artists to exhibit – and sell – their work by taking advantage of the exhibition space provided by the windows of the two boutiques. This summer, during the Megève International Show Jumping, Antoine Allard invited Sophie Hardy, an artist and rider, to exhibit her computer-generated drawings on the theme of horses, Megève, the Jumping… Each of the paintings is published in a limited edition and illustrates one of the artist's favorite themes for Megève. The Jumping, the church square, the chalets, the snowy mountains or the golf course… from 80 € to 200 €, available in 4 sizes, you can purchase these paintings directly in our stores in Megève.
Her designs used in a collection of AA scarves…
The AAllard family was seduced by these colorful and acidulous illustrations and asked Sophie to create some drawings to illustrate a series of collector's silk squares published in limited edition.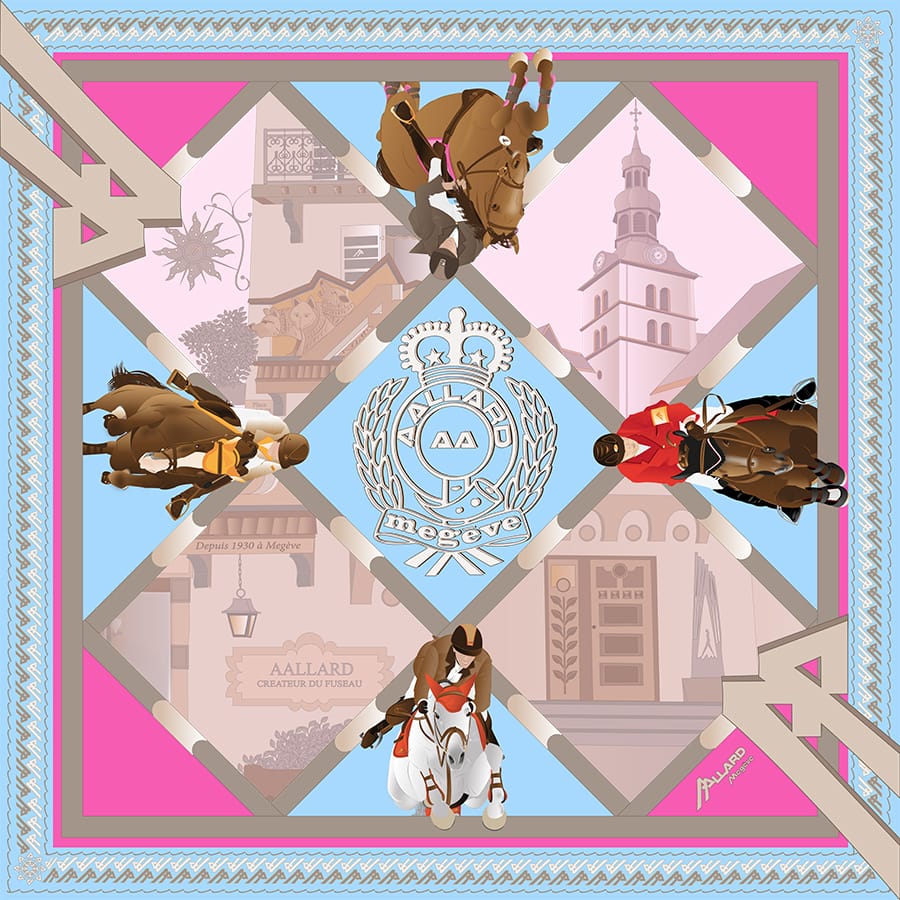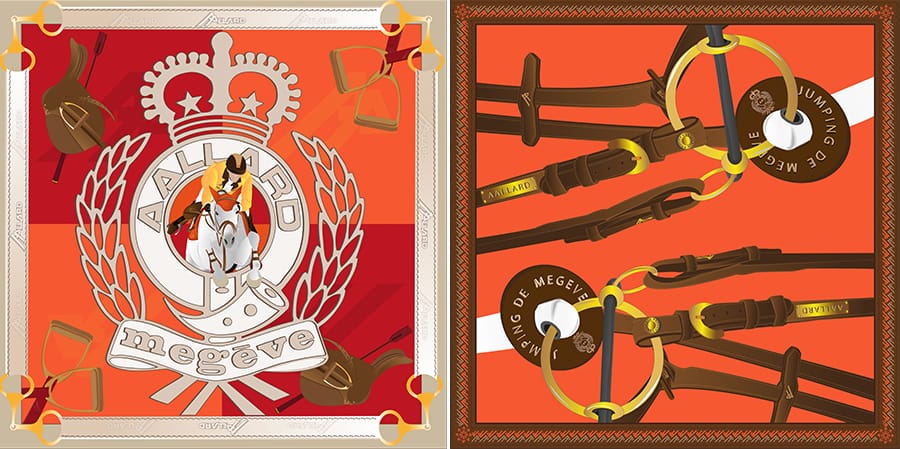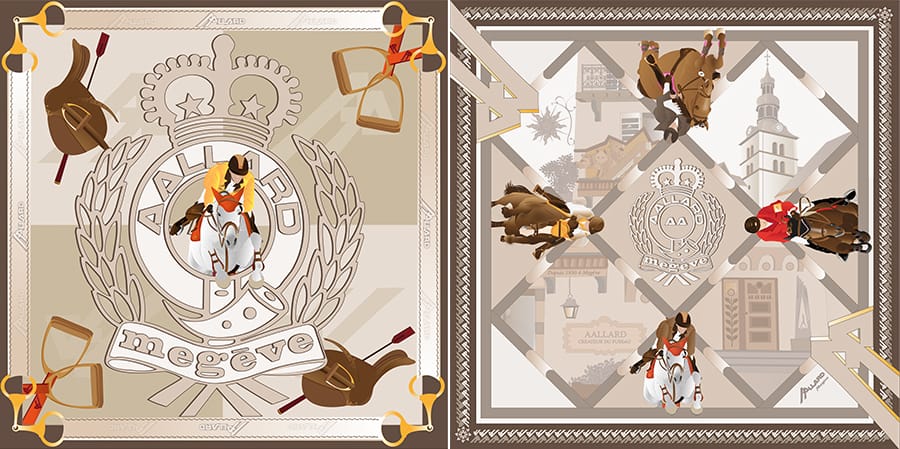 Sophie Hardy : an artist, a rider, a passionate person…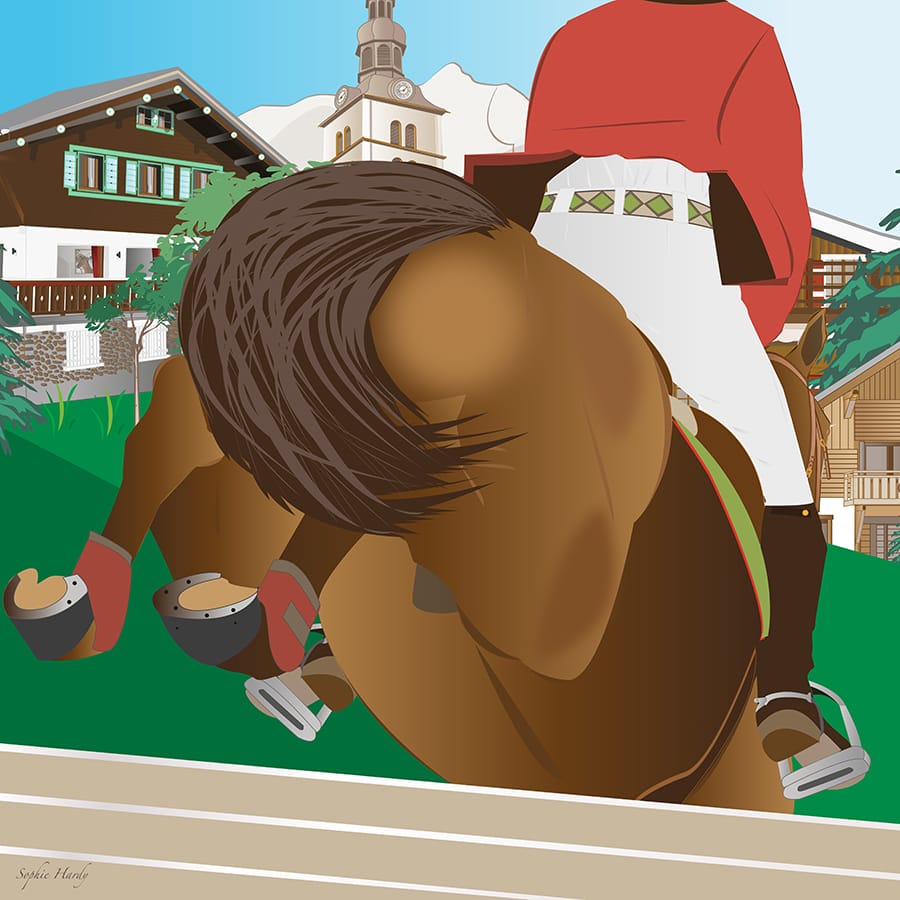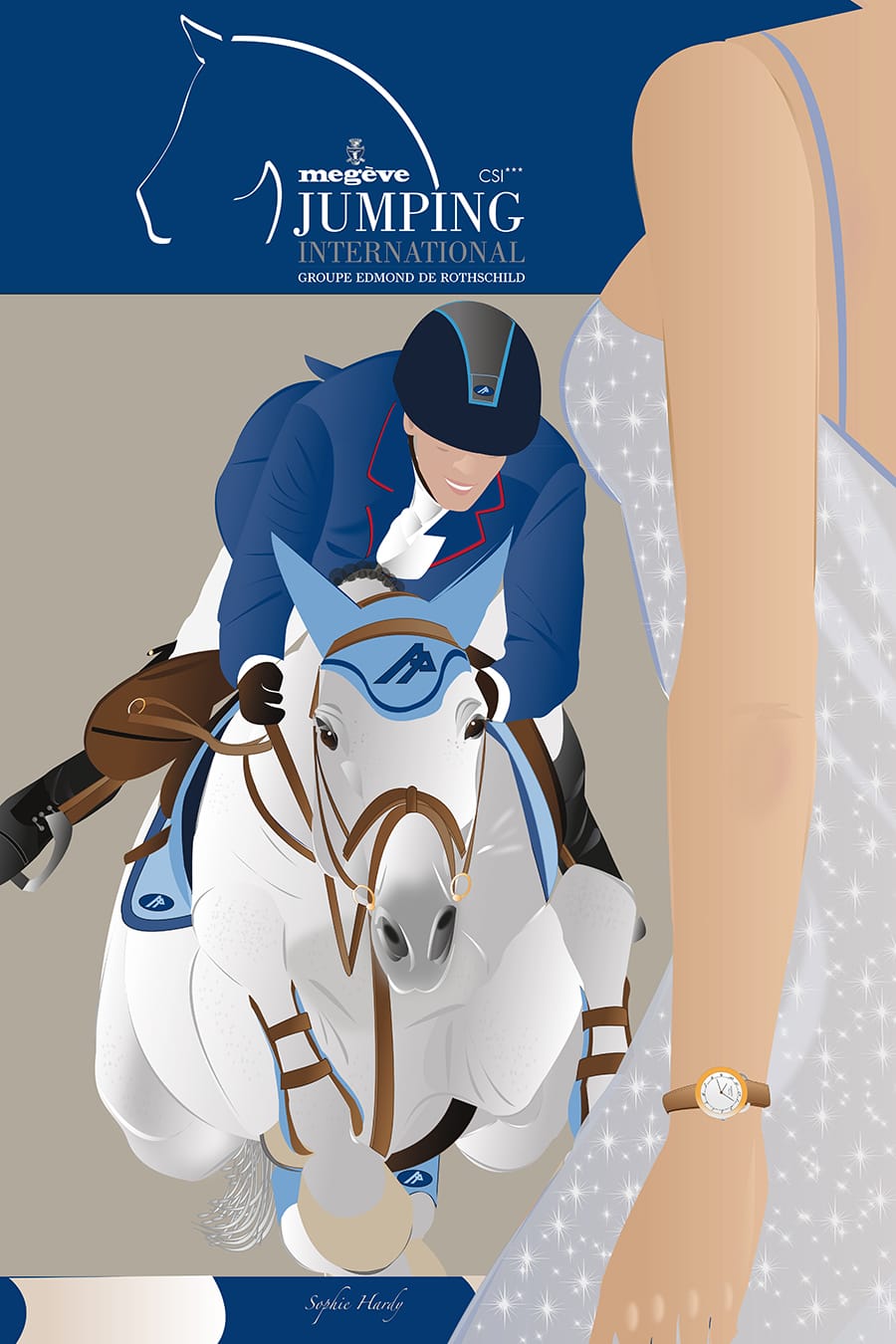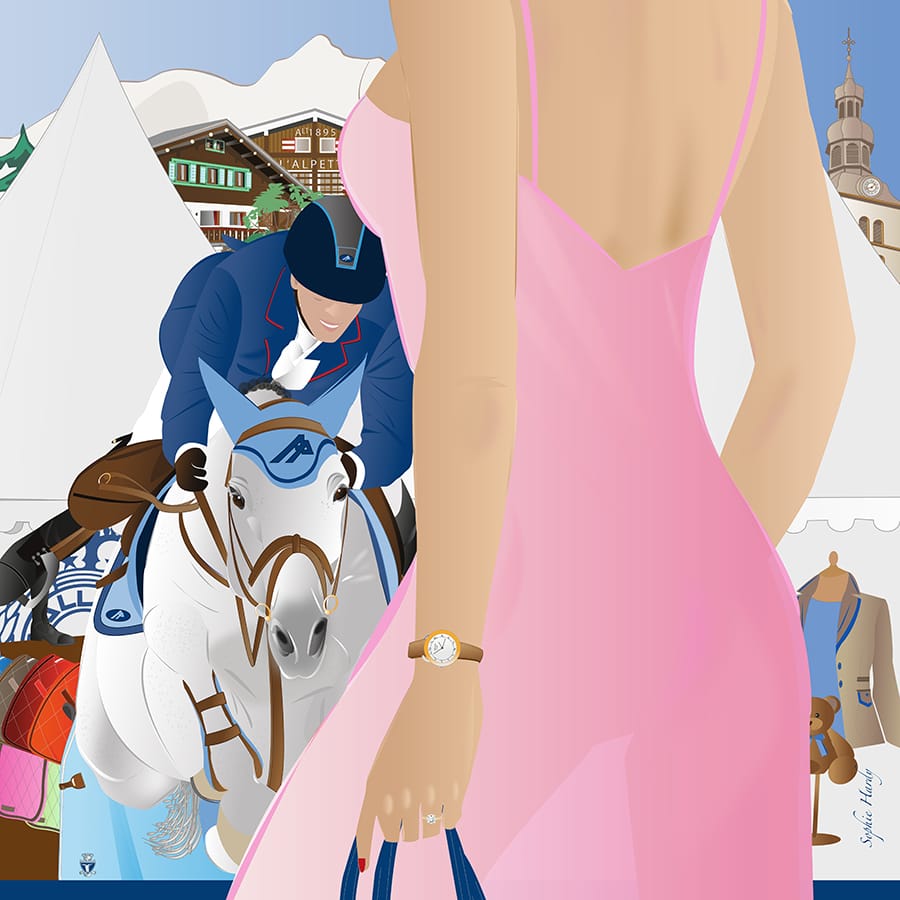 After a career as an export agent in the interior design sector, Sophie Hardy created a porcelain decoration company. Today, to express her creativity, she offers another dimension to her brushes by adapting them to computer drawing. With her talent as a decorator, she creates colorful paintings whose only limit is her imagination! If the color palette is inspired by today's trends, it can also vary according to the artist's mood or a client's desire… Of course, nothing can replace a visit to the village square to appreciate all the nuances and subtleties of the works on display. As we know, a computer screen sometimes distorts the representation of colors. Sophie Hardy 154, Parc de Cassan – 95290 L'isle-Adam Tél.: +33 (0)6 85 54 86 71 sophie.hdy1@gmail.com – www.sophie-hardy.com