TRADITION
The Maison AAllard on Place de l'église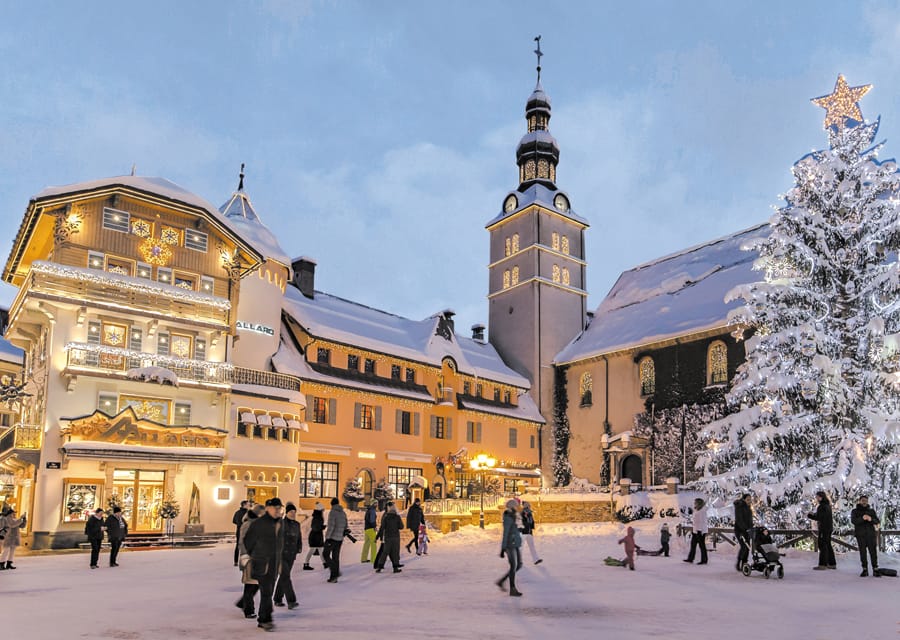 True institution on the Place de l'Eglise in Megève, the Maison AAllard and its famous windows – which regularly exhibit the works of artists – are almost worth a visit, if only to admire the wooden wolves heads that adorn the façade, the granite balconies and the nocturnal illuminations!
You will find in this store the collections of men's and women's clothing and discover the particular care that AAllard brings to the quality of the materials and to the finishing of its clothes, skins and ski outfits.
Leather trimmings, embroideries, engraved buttons, reversible jackets, amazing fittings… each garment has its own personalized details that make it an exclusive piece. The precision of the cut is always combined with comfort and elegance, to meet the quality requirements that have made the AAllard's reputation.