Family history
The creation made for perfection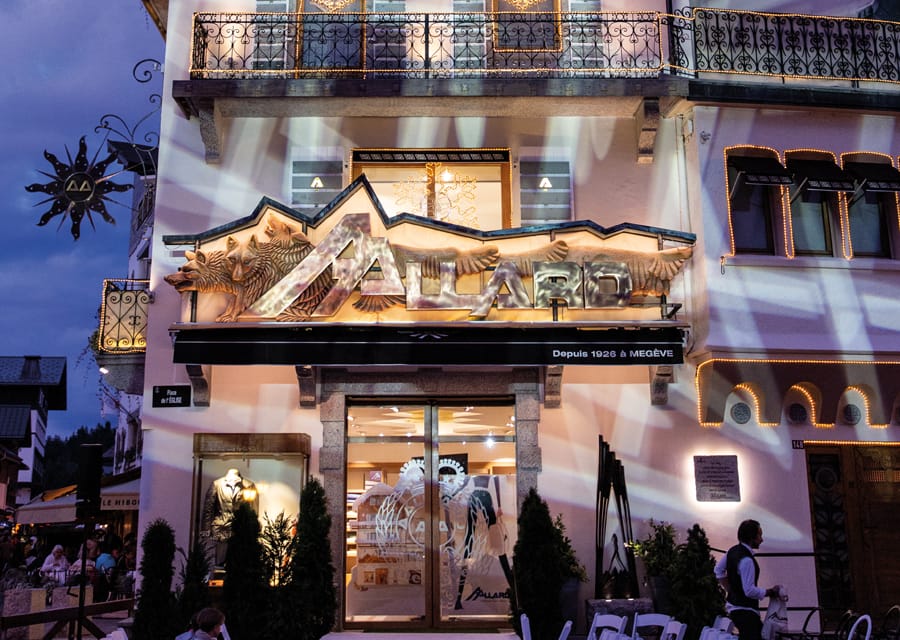 "The burning desire to create a personal form of originality, contained within the outer limits of convention" (Charles Baudelaire).The entire spirit of the Maison AAllard is there, in the heart of Megève.  A family history that is also a quest for unique and absolute beauty.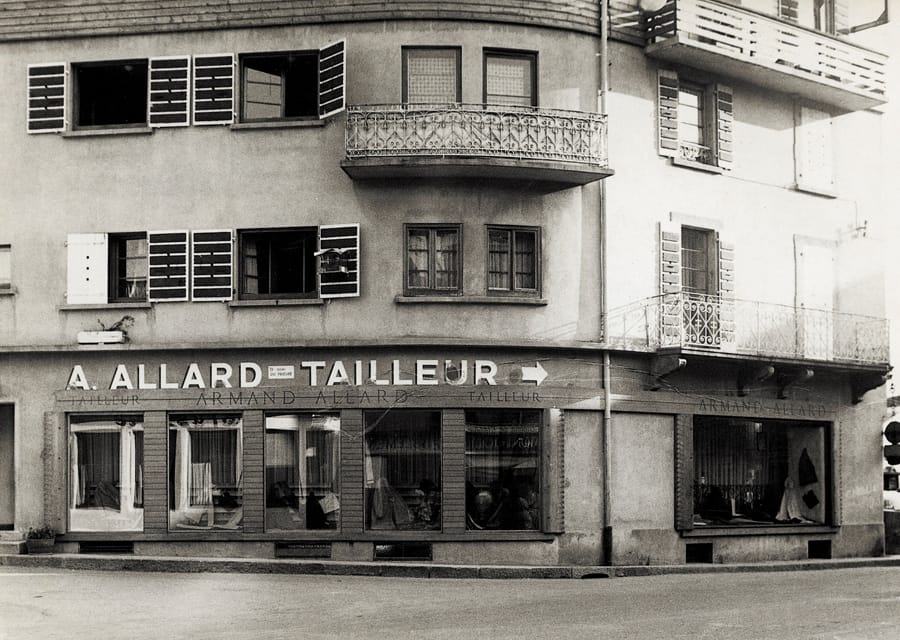 In 1926, Armand Allard opened a tailor shop on Place de Megève, whose reputation was at the time, confined to the fresh mountain air. He was only 22,but his talent would quickly draw in a large clientele from the Alpine village. It was to become one of the most famous in the world. A success story? No, the birth of a myth that is also the pursuit of an art. Between an adventure of the mind and the triumph of design, Allard and Megève would earn their success together. Both are gifted with happiness.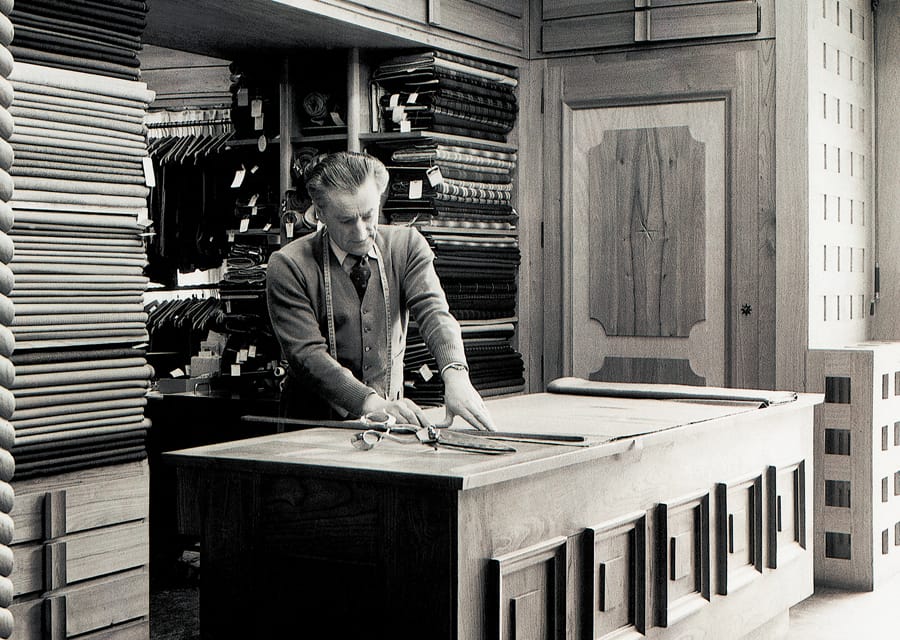 The Roaring Twenties sowed the seeds of the future. In 1930,Armand Allard put ski wear on the modern day map. With a sharp pencil and a stroke of genius, he designed the fuseau ski pants: enveloped legs and hips, fitted ankle, elastic under the foot. Aerodynamic pants, but never body-hugging, that enhance both leisure and competitive skiing. Goodbye knickerbockers and golf pants! The pants are especially popular since an unrivaled champion had a hand in the design of this revolutionary garment: the great Émile Allais."In 1937, in Chamonix, I won my three titles wearing Allard fuseau ski pants," he would later confide. Armand would cut over a thousand pairs a year,  taking orders every fall in a Parisian hotel. A destiny was born in Megève at 148 Place de l'Eglise. Avant-garde, Armand Allard would anticipate demand for new World War II consumption modes. His scissors are golden and he reads his times like a book. In 1946, he developed his "pre-ready" collection and his exclusive AAllard ready-to-wear line. Both would enlighten the silhouette and reflect it at the same time. The label was now established and the House expanded. In the early 50's, it took on the configuration that we know today.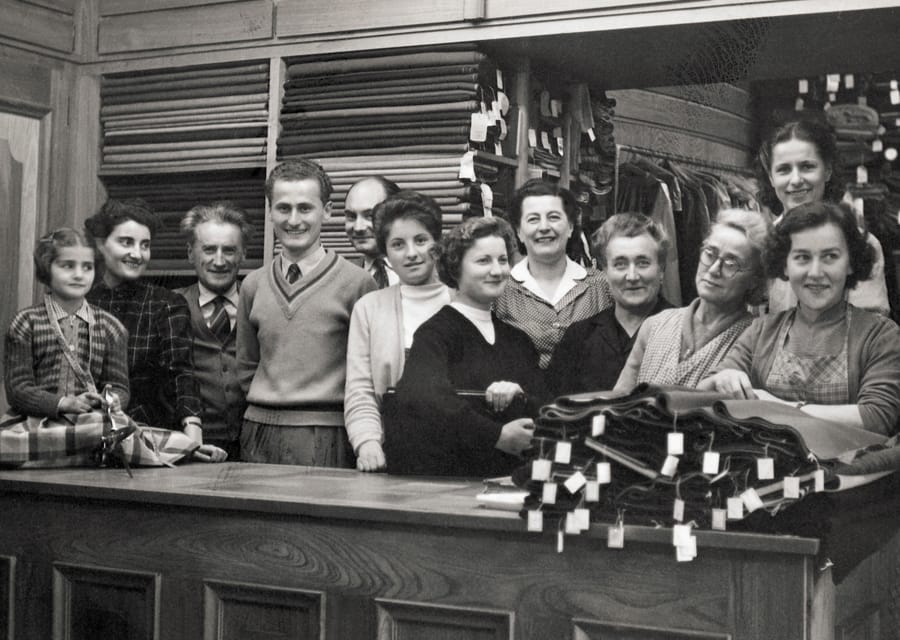 The shop is increasingly visited and the resort is increasingly popular. In 1962, Armand passed away. His eldest son Jean-Paul succeeded him at the age of 19.With his mother, he decided to devote himself essentially to premium quality ready-to-wear and continued to develop exclusive collections. Mrs.Allard progressively retired from the family business during the 1970's. By then it had become a genuine institution, an ambassador of luxury and comfort. A place where people go to create a carefully tailored wardrobe in the finest materials. For Jean-Paul, an Aallard garment is purchased in the village square and nowhere else. He remains loyal to Megève with which he shares the same unchanging values.With his wife Sylvie,he pursues his path as one achieves a work of art, cultivating luxury with the most demanding standards and originality. Once he reached the peak, he opened an accessories shop a few steps away from the original address. It is dedicated to leather goods, luggage, hats, scarves, gloves, and more. They had immediate success.
The winds of youth and continuity bore the arrival of Antoine at the dawn of the third millennium. Since then grandson of the founder remains loyal to the brand philosophy: "Everything we offer at AAllard can only be found here".He only works with local artisan businesses, caring for every detail. He also maintains a unique relationship with his clientele based on trust tinted with a very high degree of closeness. An anchor point of the resort, the shop is an ode to elegance and perfection. He remodeled it in 2012, with a concern for being in step with today's society. And it was a successful gamble – customers and friends of theHouse all applaud the new shop. A resolute and contemporary world is born, but memories are never forgotten.