Family history
The same DNAA since 1926
Like the strands that make up DNA, the Maison AAllard and Megève are inseparable and their destinies are intimately linked. You have to go back in time to discover the origin of this emblematic Maison, of which Armand wrote the first line in 1926. Talented tailor and lover of his trade, with the right chisel and needle, he designed for Emile Allais, the jumping pants that made him famous in 1930, well beyond the village where he has a workshop.  
If each piece of the AALLARD collections continues to bear its mark today, it is its spirit of perfection that we also find through cuts which know how to marry elegance and attention to detail. When fluidity is combined with a flattering fit, we arrive close to perfection.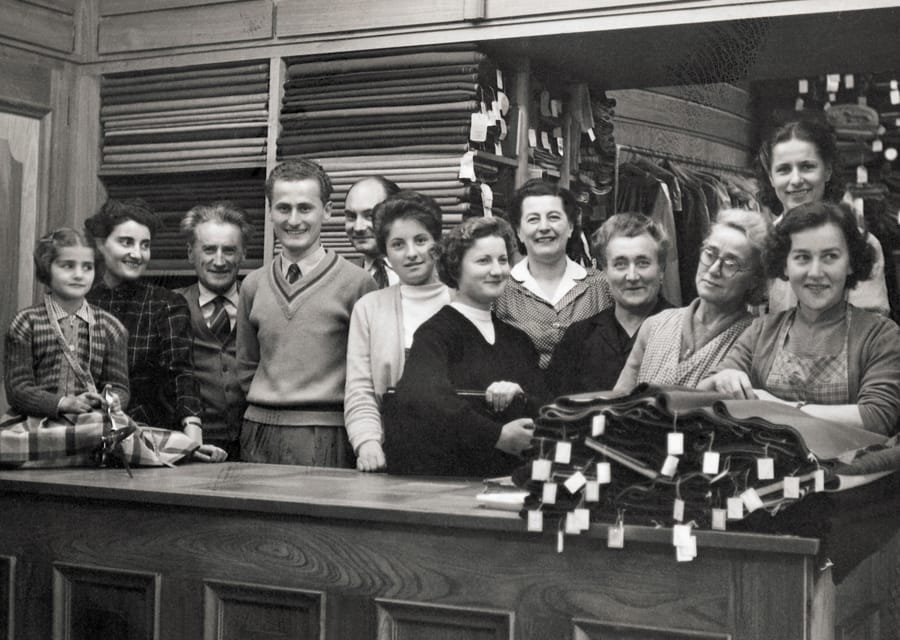 The DNA of the family is enriched with the arrival of Jean-Paul (1962) then joined by his wife Sylvie in the 80's. With this new generation, enter the scene : fur, leather and the art of working them with a capital A. Grainy, fuller, plunged, the skins, just like the precious fabrics, become exclusive pieces or refined accessories that are intended to be timeless. The dipped lambskin leathers and deer leathers are then lined with the most silky furs. The coat in mink is now reversible, the lambskin jacket is edged with silver fox cuffs with silver fox and the cashmere men's parka is adorned with leather details.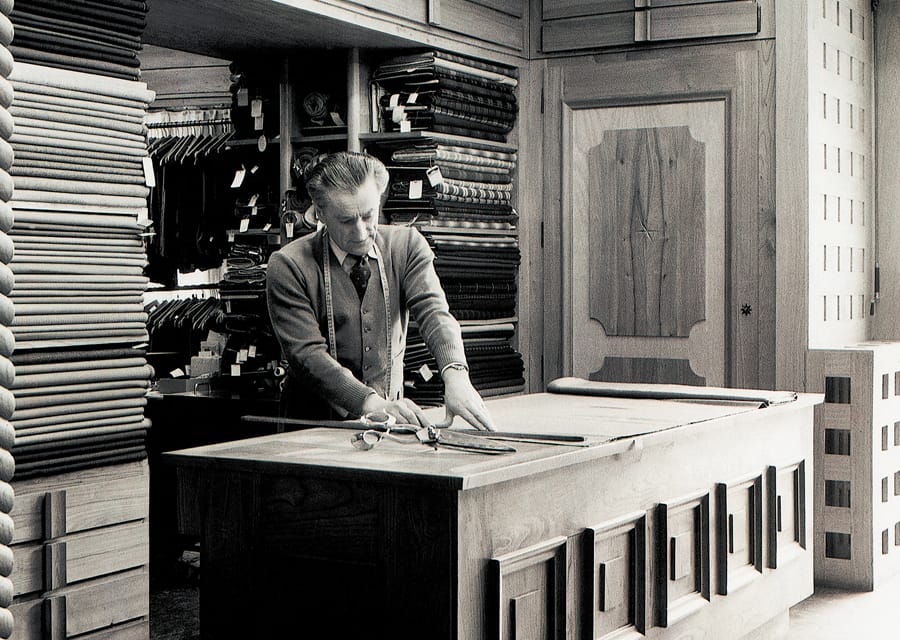 The helix becomes even stronger when Antoine adds to this family DNA, the influence of cashmere. He offered a lively modern take by introducing new cuts and choosing the most beautiful fabrics. Even better, he creates jackets, parkas and coats, in a palette of soft and natural tones that are enhanced by the vibrant colors of the V-neck zip-up sweaters collections that have already become famous. Around a cashmere back to highlight women, he imagines in a wintry white, alpaca sleeves whose worked knit comes to answer the lines full of sobriety of the mink breastplate.
The AAllard DNA is here, the genome is transmitted from father to son? A hereditary support in constant evolution, marking the difference of the brand. AAllard again… and forever.