SAVOIR-FAIRE
The thousand and one secrets of an AAllard shirt
Between an everyday shirt and an AAllard model, there is truly a world of difference. Uncountable details that give the word "exceptional" its full meaning !
Between an everyday shirt and an AAllard model, there is truly a world of difference. Countless details that give the word "exceptional" its full meaning, and that, in the Megève shop make ready-to-wear closer to tailor-made.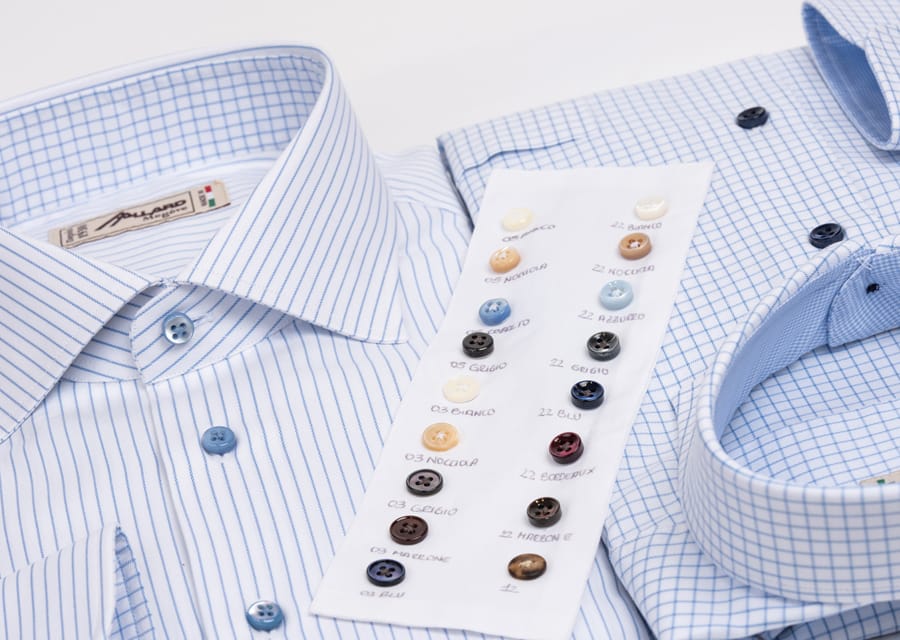 A shirt. What could be more usual, more ordinary or more commonplace in men's wardrobes? But is a shirt really that ordinary? Wait until we introduce you to an AAllard model before speaking too soon. Because if the proverb says we can judge a shirt by its collar and man by his shirt, this inescapable component of a man's distinction can sometimes be a genuine work of art. This is the case at the AAllard shop in Megève. Shirts in every style, all different materials and a wide variety of colors. But while each one has its own particularity, all share in common the fact of having been produced by the finest Italian and French craftsmen using the most refined fabrics, according to Antoine Allard's demanding standards.
Paolo Maffeis is among his rigorously selected partners. According to tradition, some thirty people craft the shirts that will bear the AAllard label in his workshop in Bergamo. A few key figures illustrate their level of quality: to obtain one shirt, it takes piece of fabric of approximately 1.90 x 1.50 m cut into about 15 pieces. And to make the ten stitches per centimeter imposed by Antoine Allard, between 300 and 500 meters of thread are used on just one shirt! Most of this work is done by hand in about an hour and a half.
Each year, Paolo Maffeis who runs the company his father founded in 1958, presents up to 1,200 different fabric swatches to Antoine Allard. His choice of contrasts, collars and buttons will become the new products presented in his shop in Megève where this combination of know-how, high standards and creativity is right at home. "Details are what make perfection and perfection is not a detail," said Leonardo da Vinci. When you observe an AAllard shirt, you might detect two or three particularities on the seams, pleats, reinforcements and buttonholes. But in fact, a large number of details make this model exceptional.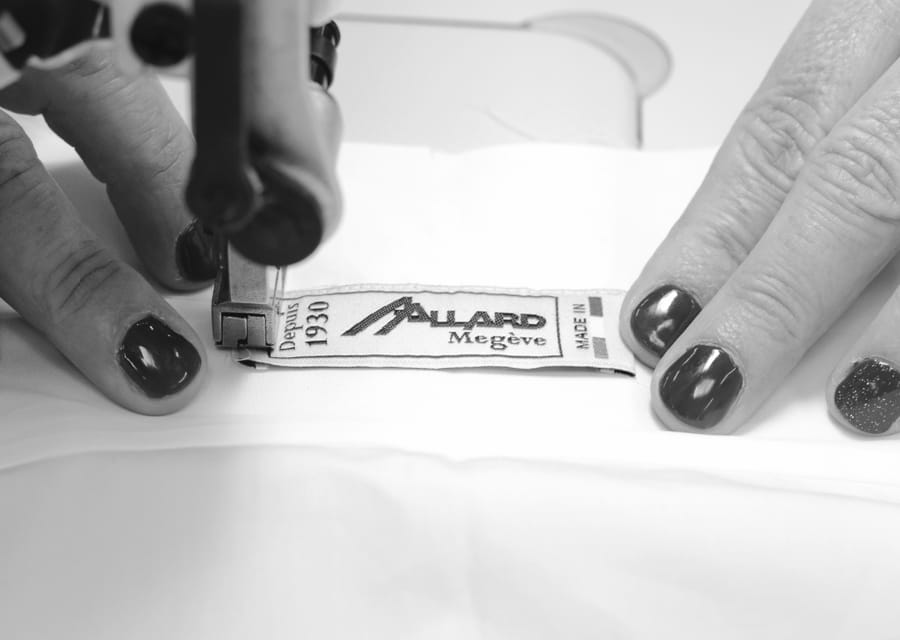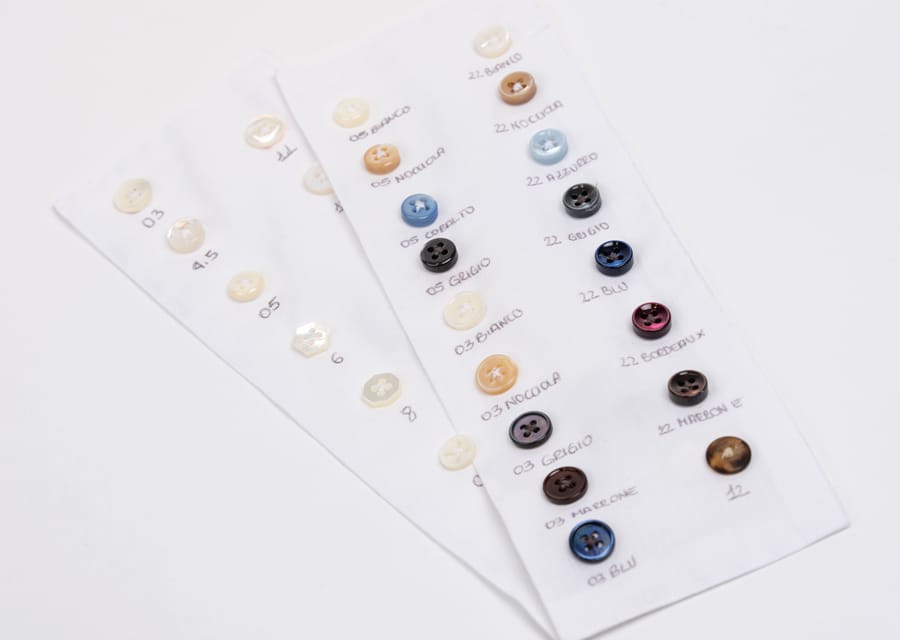 The perfect alignment of the seams and their near invisibility; the cut of the collar; the placement of the pocket; the piecing of the stripes or plaids; the thickness of the buttons exclusively carved from mother-of-pearl or horn, and the way they are sewn; the density of the buttonholes and their bar tacks; the shoulder assembly; armholes with mismatched seams; a flared cuff on the left sleeve to leave room for a watch; interlining; side hem gussets, travettos, all mysterious words that "sign" the quality of an AAllard shirt. Some customers will want to know everything about it, others will be happy to enjoy its comfort and style without knowing its secrets. But everyone will always benefit from service that adds the ultimate touch of refinement: to make sure the garment perfectly fits each body shape, a number of finishing touches are added at the shop: back pleats, sleeve length or the shirt itself, etc. These services are offered as a courtesy from the sewing workshop located above the store, to ensure optimal adjustment.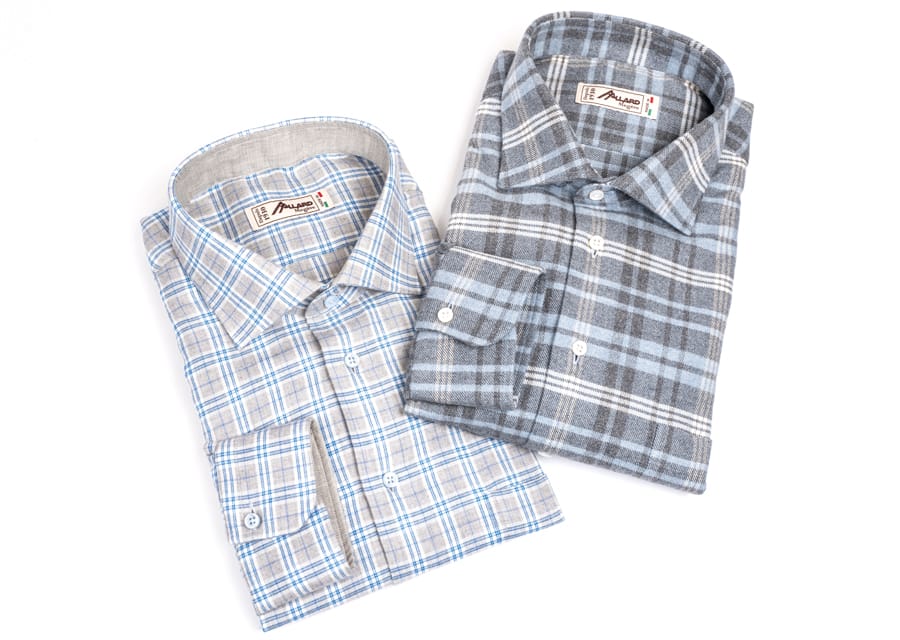 At AAllard, a shirt that customized is as close as you can get to tailor-made. It is obvious. Above all, you can feel it when you wear it…