shops
Performance fabric: technical elegance
Maison AAllard de Megève, a true icon of French luxury and elegance, has always stood out for its unwavering commitment to excellence.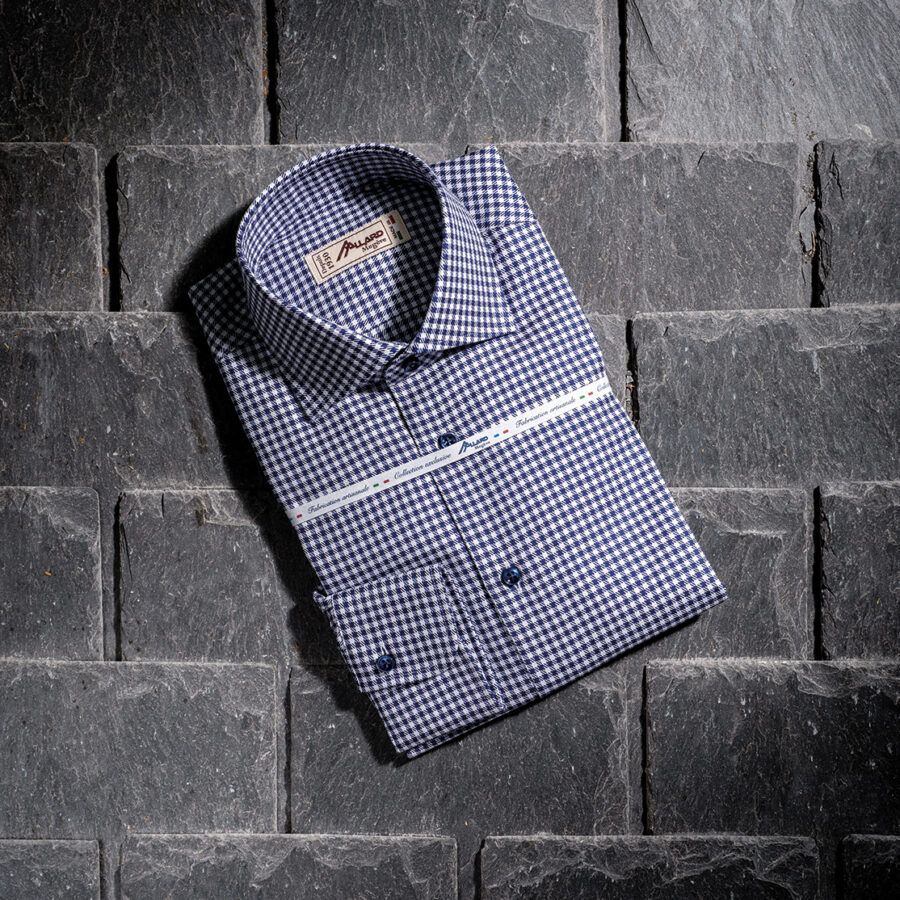 It was in this relentless quest for perfection, combining tradition and innovation, that the AALLARD Performance shirt collection was born. Crafted from an exceptional fabric, these shirts reflect the house's promise: to offer the incomparable.
Every AAllard de Megève shirt is a statement of refinement. Whether complementing a cashmere sweater or adding a touch of elegance to a deer parka, it represents the pinnacle of craftsmanship excellence. The "Performance" shirt collection is the perfect illustration of AAllard de Megève's commitment to fusing tradition and innovation.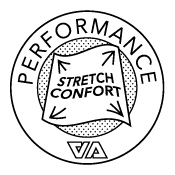 The thousand and one secrets of an AAllard shirt
There's a world of difference between an ordinary shirt and an AAllard model. Countless details that give meaning to the word "exceptional". And in the Megève boutique, they bring ready-to-wear closer to made-to-measure… A shirt. What could be more usual, more ordinary, more common in a man's wardrobe… An ordinary shirt? Wait until you've seen an AAllard model before jumping to conclusions. There's a saying that you judge a shirt by its collar and a man by his shirt, but this essential element of masculine elegance can sometimes be transformed into a veritable work of art. Find out more about the thousand and one secrets of an AAllard shirt…
Canclini & AAllard: the alliance of two houses with values of excellence
At the heart of these exceptional pieces is the fabric produced by the Canclini company, a symbol of Italian textile excellence since 1925. Sharing the same family values, Canclini and AAllard together symbolize the perfect blend of tradition and modernity. Where every fiber is a living testimony to a well-preserved heritage with a resolutely forward-looking vision.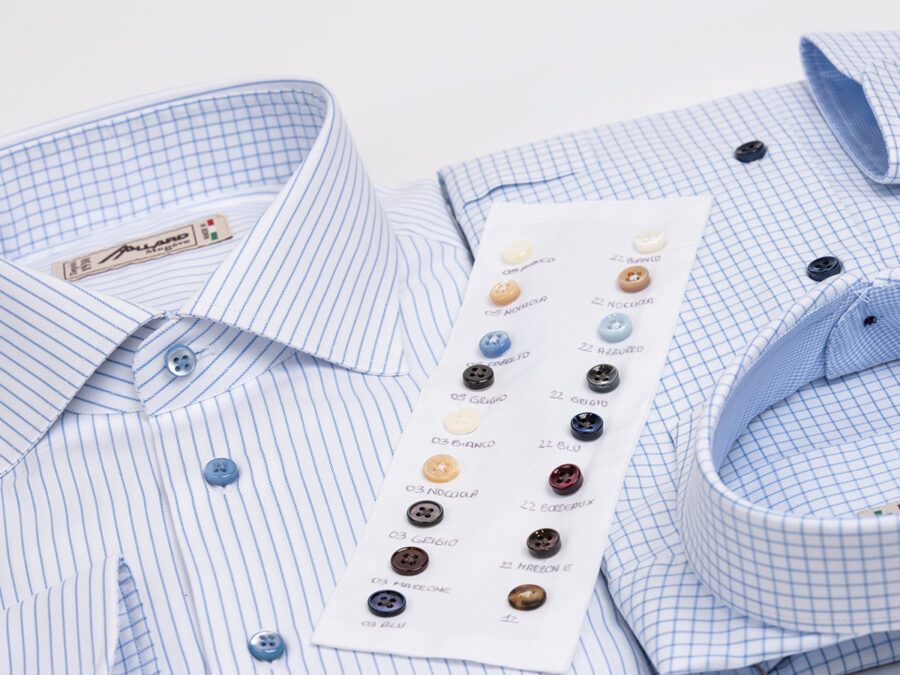 Performance Fabric: Innovation at the heart of tradition
Performance fabric is a revolution in itself. Its patented design reveals a yarn of unparalleled rarity, giving the fabric an unrivalled delicacy and lightness. Crafted with meticulous attention to detail in Italian workshops, Performance fabric gives life to shirts of ultimate comfort thanks to its stretch fibers with innovative properties.
A Technological Revolution for Comfort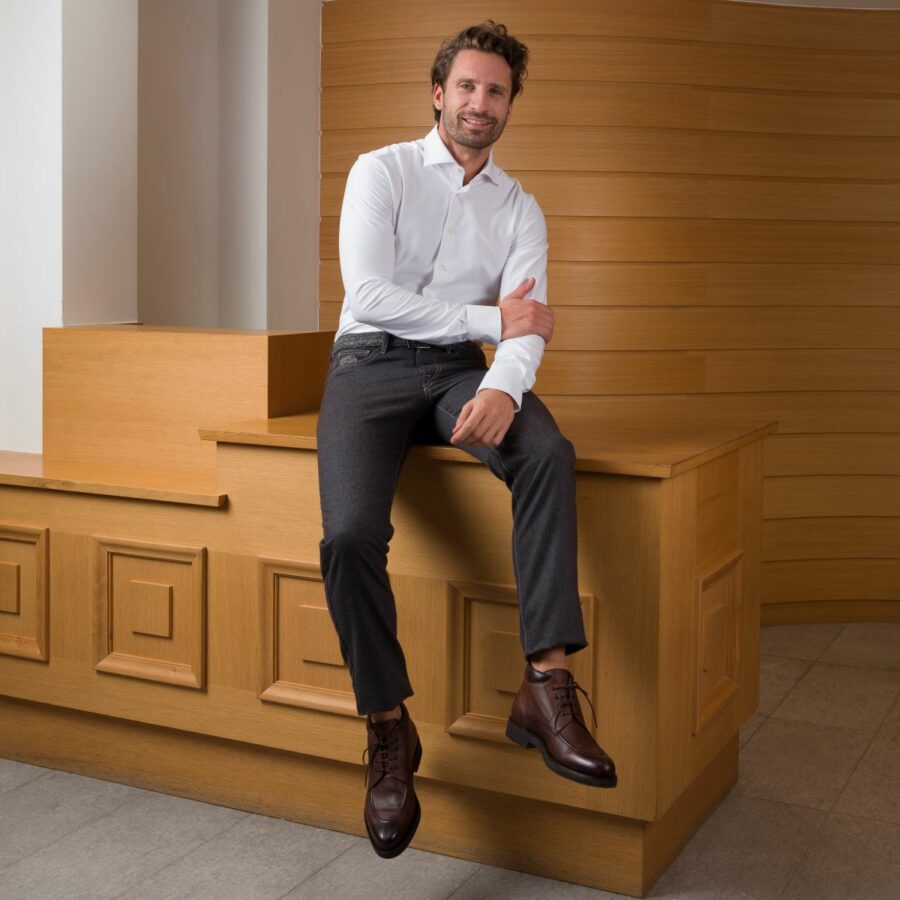 The refined aesthetics of Performance fabric are just the beginning of its charm. In terms of technology, it stands out for a technological marvel:
Unique comfort and freedom of movement: Performance fabric fibers are designed to offer unparalleled flexibility, adapting to body movement, reducing chafing and irritation.
Easy care and durability: crease-resistant, the fabric is designed to look good all day long. Simple to care for, it preserves its original silhouette and the depth of its nuances.
Body heat regulation: the thermoregulating properties of Performance fabric provide optimum ventilation, ensuring that the wearer stays cool on hot summer days while retaining heat in colder seasons.
We invite you to enjoy an unparalleled sensory experience, where comfort, elegance and technicality merge in perfect harmony.
Discover shirts from the AAllard de Megève Performance collection in store and on our online store.